NEWS
André Tribale is a winner of SK Burn Residency 2016

This year the jury selected TOP 26 DJs of 5000 participants.One of them was the Slovak DJ André Tribale whose music can often hear even in Piestany.
Burn Residency DJská largest worldwide contest to be held for six years. Mentor it also names as Carl Cox, John Digweed, Uner and others. It takes place in Ibiza, where all the media promotes competition Ibiza Sonica Radio and clubs like Sankeys, Cafe Mambo and Privilege.
André Tribale is dedicated to DJing already 24 years. He started out in the 90s. In a short time she gained residencies at clubs in Moravany nad Vahom, Piestany and in Trnava.
After 2002, came a turning point in his career to pursue his career as underground music such as house and techno. He was a resident and co-founder of Club 22 - the legendary space in the cabinet under Piešťanský priorities.
There he met and played with many names scene. Today it is also known abroad. As one of the few DJs played with DJane missberry live b2b set at Ibiza Global Radio directly on the island of Ibiza. André sets are already regular contributions to the program structure Ibiza Global Radio.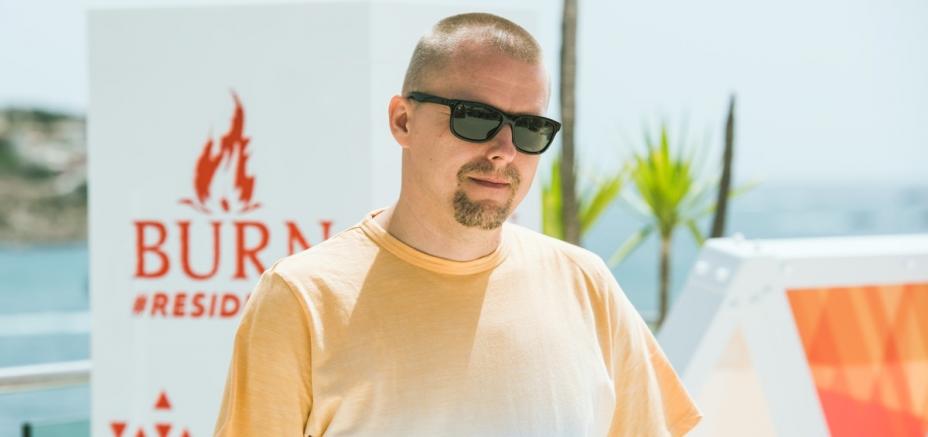 Can you describe how it was carried out competition? As a DJ must prepare when there is it? Who evaluates his performance? How does it work?
In early May I fill out an application at Burn Residency and I connected to her 30-minute set. Public voting took place and the top 20% of each country progressed to the next round where the jury has decided. If you were a lot of DJs across the country, they organized the party and chose one of them or invited DJs mix the next set. This time already the video and short introduction. I also mixed by such a set and under him I was selected and I proceeded to the next round already happening in bootcamp in Ibiza.
The Bootcamp competition took the form of decommissioning according to the evaluation by the jury in the "play-outs", which is basically a shortened DJ performance, download and enriched with various surprises.
The very first was made in the form set, and each of us got a room for 15 minutes before mixing jury. The whole thing was broadcast live on radio Ibiza Sonica and everyone fled set during a short interview.
Next was acting as a single coherent three-hour set, each of us received a 7-minute space. This is happening after talking with Carl Cox in the biggest club Privilege with a capacity of 10,000 people.
The jury consisted of John Digweed and Philipp Straub. They did everything possible to test us as we endure the stress and pressure. The DJing is not about how fast you mix or if you have accurate mixes.
It is a combination of music, personality, technical and social skills. Burn Residency is about finding someone who is extremely good in all these areas. It is about finding and creating a superstar DJ. Burn Residency_Kink_Marc Sethi-André 1952 Tribale
What semifinals mean? It's also associated with some offers from publishers respectively. the club?
Getting into the semi does not guarantee playing in clubs and the like, but it gives you access to people from the music industry, clubs and especially contacts and personal friendships with a number of DJs in this competition. It is also reasonably possible that the someone will notice and get an offer.
There is competition in the finals, the three of us stayed in Ibiza and have residency in clubs such as Privilege, Café Mambo and Sankeys. In late September we learn the name of one of them who will be the overall winner Burn Residency for 2016 and give stipendiary contract and investment in career worth 100,000 euros.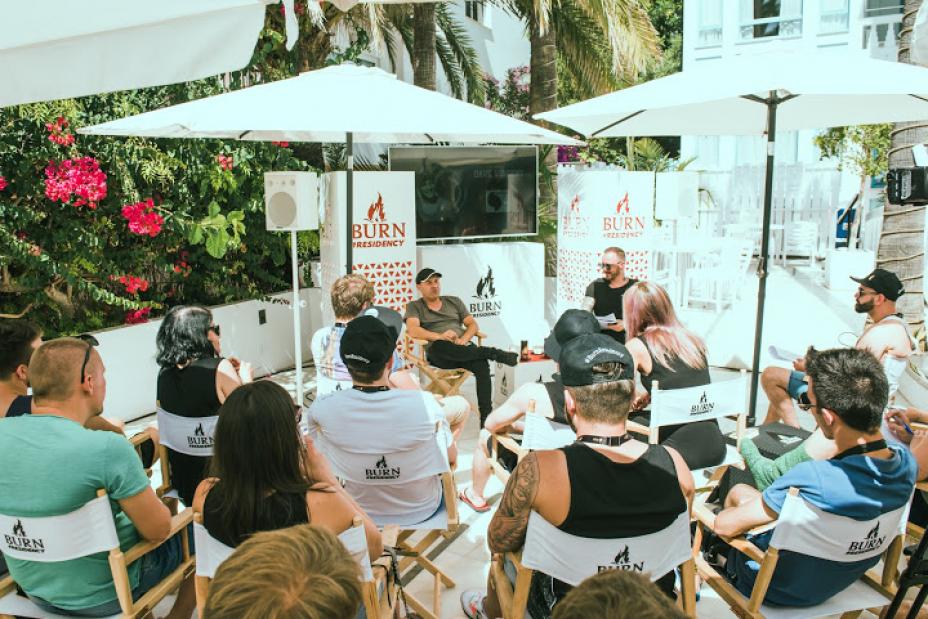 What did this experience bring?
New inspiration full of positive energy, a lot of tips in Ableton, contacts with people from the music industry and of course the contestants. In fact as early as the first day to create a strong friendship between competitors. We are united by a single language and music, we're like a family.
Personal meetings with stars such as Carl Cox, Philipp Straub, John Digweed, Igor Marijuana is experience. They are direct and nice people, do not have any starry mannerisms. I learned a lot about their beginnings and DJkom life.
When I look at it with hindsight that I was very lucky that my way up as high. I managed to stay on the island a week, for which I am very grateful that I could be a part of it.
According to the rules, after the first week had to reduce the number of contestants to 16. Although the jury was very satisfied with my expressions, music selection and mixing, the only problem was my age.
Given the review makes me participate in a bootcamp that I'm one of the top 26 DJs, a big success and personal victory. I understand this decision and good luck the last three who remained on the island and gained residency in clubs until the end of season 2016.
It is the first similar success or you are already behind the other?
It is the first such success, because so far I have not logged into the similar competition. What it is perhaps a pity, but now it came out.
And return more to Ibiza? If so, when?
Or to return there? Sure! Later this year in September. Ibiza is for me like a second home. I've got good friends who are always happy to meet. Of course I plan to visit the Trio Burn Residency contestants who will be there until the end of the season, when it will decide the winner.
In addition to private waiting for me and some workshops on how to play and on the island of Ibiza. I want to focus more on production and remixes.
Where and when people can experience your performances?
Nearby Ibiza, but when I return to Slovakia in September, we will meet at Piešťany Land Open Air Festival, which ended the season of festivals. I'll be there with my friends on Cream Biscuit House stage.
Other performances continually updated to my page so all of a timely read on the website www.andretribale.net or on social networks.
Original from ZPiestan.sk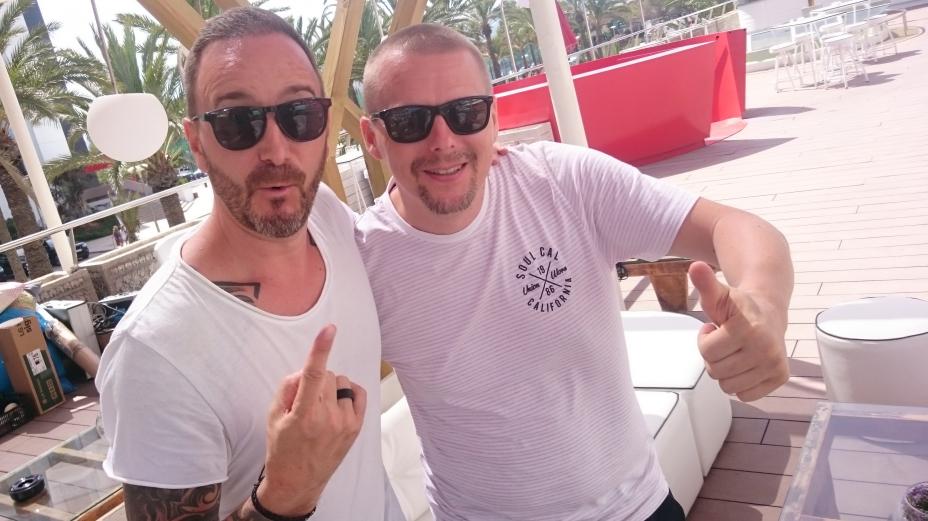 YouTube playlist Night Vibe s André Tribale na SUB FM Rádio

Radioshow Night Vibe with André Tribale is also on YouTube Clisk on Playlist

SUB FM today starting new show

Relácia s názvom Night Vibe prinesie do slovenského éteru nekomerčné subžánre elektronickej hudby. Tešiť sa môžeš na house music a to hlavne deep, organic, melodic či vocal, tribal a techhouse. Každý štvrtkový večer od 20:00 do 22:00 bude v SUB FM naživo mixovaný prúd hudby v podaní André Tribale a jeho hostí. Prinesú ti novinky zo sveta house music, klubovej scény, djov, producentov zo Slovenska a zahraničia, ale hlavne veľa kvalitnej hudby.

Missberry b2b André Tribale @ Gat Electra On Boat 2018

André Tribale with Missberry were headliners at the 7th annual party Gat Electra On Boat. Exclusive boat cruise at the Vranov Dam was unforgettable. Lineup with 6x DJs + live SAX Filip Markes and afterparty on boat after anchoring, created an unforgettable party that we will remember for a long time.

Missberry b2b Andre Tribale @ Regal Terasa Piestany

After a very long time, André Tribale and Missberry presented themselves on their home ground. The combination of great music and a pleasant terrace on the Vah reverside in Piešťany, where you can enjoy the specialties of Regal Burger is a great combination.

Soullive Studio Moskva (Rusko) - Missberry b2b Andre Tribale (Slovakia)

André Tribale b2b missberry has another success. 28th of April 2018 were guests at the SOULLIVEFM.COM Moscow Radio where they played nearly b2b a 2-hour set.

André Tribale @ Prague, Februar 2018 - U Bukanýra + John Reed Fitness

André Tribale and Missberry in February 2018 went to Prague, the capital of the Czech Republic. On 2nd of February 2018, they played at John Reed Fitness and later 3-hour b2b set in known U Bukanyra houseboat.